Enhance
language AI
product development.
ContextAI's big language models enable massive-scale content generation, summarization, and search with powerful capabilities.
Our user-friendly API and platform power multiple use cases for global companies
Build accurate, high-performance semantic text search across any type.
Extract concise, accurate summaries of articles, emails, and documents.
Write product descriptions, blog posts, articles, and marketing copy.
Run text classification for customer support routing, intent recognition, sentiment analysis, and more.
Access a high-performance, managed embedding model that outperforms OSS and works in both English and 100+ languages.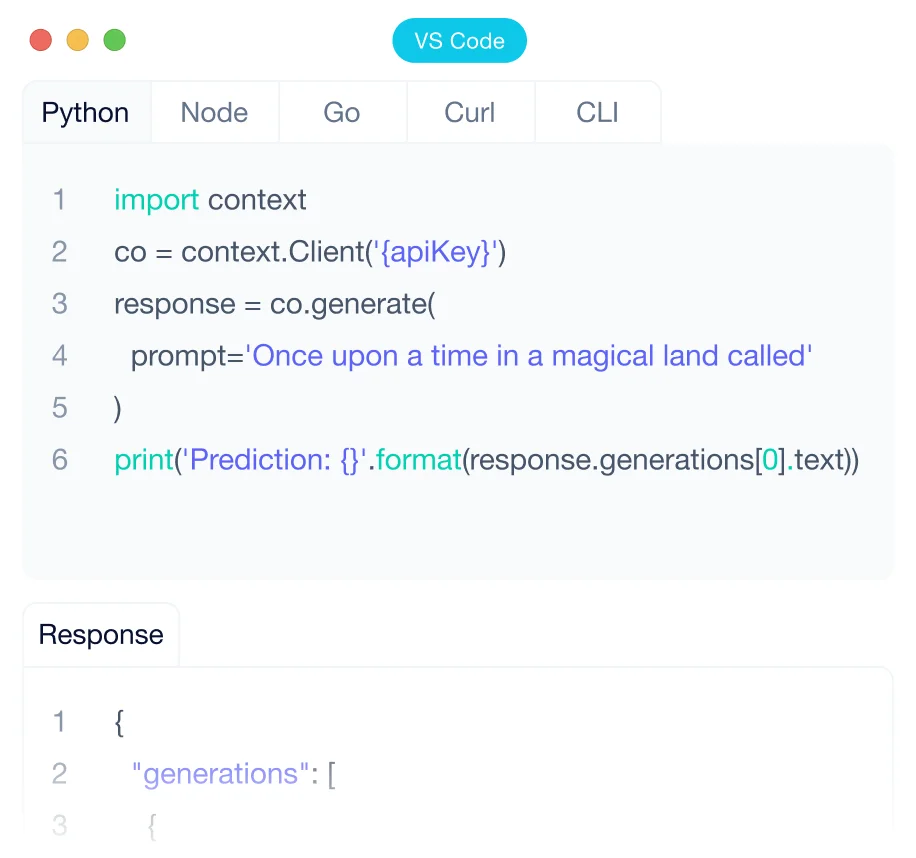 ContextAI models are pre-trained on billions of words, making our API easy to use and customize. Our multilingual semantic search supports 100+ languages, breaking down language barriers.
Build smarter and faster with ContextAI
Interested in learning more about ContextAI?
We are ML/AI engineers, thinkers, and champions who are passionate about the potential of language AI to make our world a better place.